06 Sep

Invitation: one-day event Brain tumors: From bench to clinic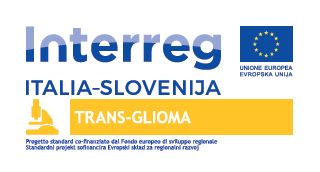 We would like to invite you to the international one-day event Brain tumors: From bench to clinic which will be held on the 26th of November 2019 at the University Clinical Center (UKC), at Zaloška cesta 7 in Ljubljana, Slovenia. We are organizing this event in the scope of the Interreg project Italy-Slovenia TRANS-GLIOMA: New glioblastoma therapies via a translational cross-border research platform. The official language of the conference will be English.


The purpose of our event is to establish a collaboration between experimental and clinical oncology, cooperation between local and international researchers as well as exchange of expert opinions. The conference will be organized in four main sections: clinical, research, TRANS-GLIOMA project and round table. Please find attached the conference program. We would also like to encourage you to inform your colleagues, co-workers and students about the conference.


Registration to the event is free of charge and will be possible through the conference web site (
https://braintumorsfrombenchtoclinic.com/
). Registration with and without abstract will be possible until the 20th of September 2019.
We are looking forward to meeting you in Ljubljana!


Kind regards,