The 2015 Grand Miroslav Zei Award for Life Work in the Field of the Activities of the National Institute of Biology
The Grand Miroslav Zei Award for Lifetime Achievement in the field of activity of the National Institute of Biology in 2015 was presented to Professor Dr. Radovan Komel.


Prof. Dr. Radovan Komel, Head of the Medical Centre for Molecular Biology at the Medical Faculty, is an eminent and internationally renowned researcher in the field of biochemistry and molecular biology and one of the founders of molecular biology and medical genetics, as well as of genetic engineering in biochemistry and biotechnology in Slovenia. In his work he has always strived to "demolish the walls" between different institutions and has supported a linking polycentricism in Slovenian biochemical and medical research and development sphere.
Prof. Dr. Radovan Komel worked abroad already during his doctoral study and postdoctoral research. After returning to Slovenia he began to introduce his areas of activity at the time, namely techniques of genetic engineering and medical molecular genetics, into the Slovenian research sphere. He has been the head of various laboratories, most importantly, he was the leader of a group of researchers from the Institute of Chemistry and the Lek Pharmaceutical Company whose work led to the production process of the first Slovenian biological medicinal product. Among other important positions, he was also the chairman of the government commission for the preparation of the law on gene technology and from this year onwards also the chairman of the working group for drafting the law on biomedicine. He was the national coordinator for the area of biotechnology. Since 2006, he has been the chairman of the Scientific Committee for the Management of Genetically Modified Organisms in Closed Systems in the Ministry of Environment and Spatial Planning.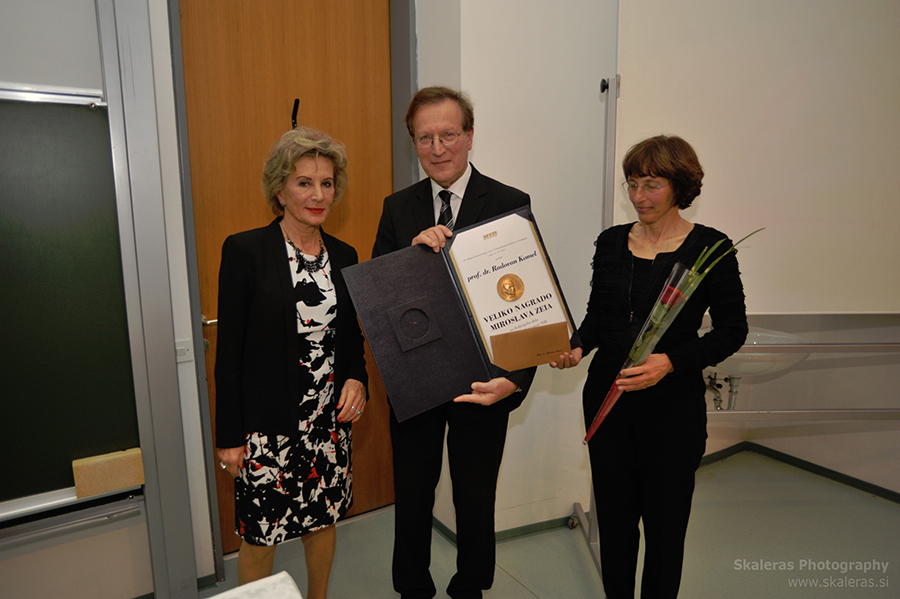 Prof. dr. Tamara Lah Turnšek, Prof. Dr. Radovan Komel, and prof. dr. Jana Žel.