I began my scientific research in plant biology by studying the tripartite interaction between potato, Colorado potato beetle and potato virus Y. Already then, I was fascinated by methods that allow profiling the expression of a large number of genes, first using DNA microarrays, later high-throughput RNA sequencing (RNA-Seq). Currently, most of my research work revolves around analysis of RNA-Seq and other omics data (genomics, proteomics and metabolomics). Lately, I have been fascinated also by the nanopore sequencing technology (Oxford Nanopore Technologies).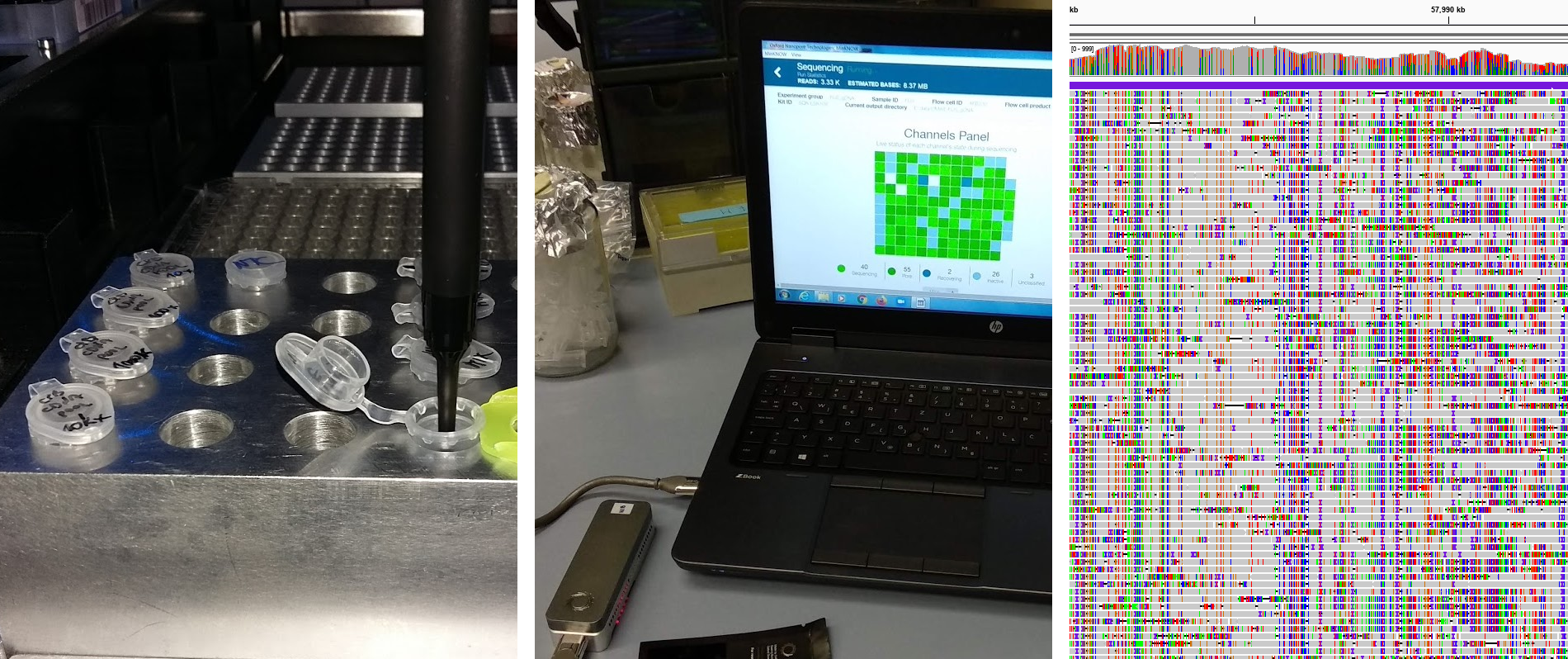 As part of my postdoctoral project 'RNAinVAL' (2014-2017), I began researching the RNA interference (RNAi) with the aim of developing pest control strategies. I designed double-stranded RNAs (dsRNAs), set up a system to determine dsRNA effectiveness, and studied the effect of these molecules on Colorado potato beetle transcriptome. I collaborate with the group of Dr Razinger from the Agricultural Institute of Slovenia, to test the effectiveness of dsRNA for the control of Colorado potato beetle in field experiments.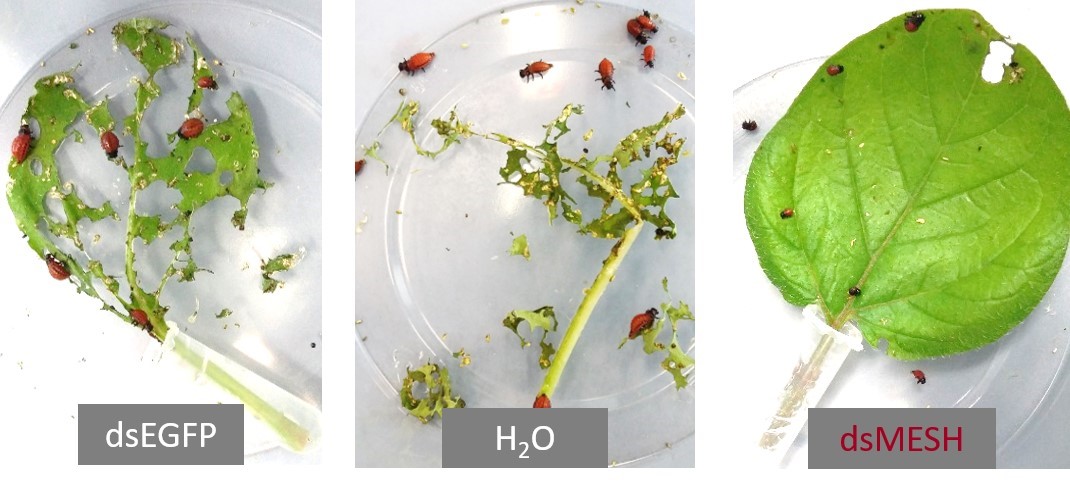 I work in a bioinformatics and systems biology team, where we develop new bioinformatics analysis procedures and programs (e.g.
quantGenius
,
DiNAR
), a data management system for research projects
pISA-tree
, and networks and mathematical models of the plant immune system.
With my experience in the field of data analysis and management, I also contributed to research in national projects with industrial partners within the consortiums KC BRIN (ERDF, 2010-2013) and BioPharm.Si (SPS, 2016-2020).
I participated in European projects DECATHLON (EU FP7, 2013-2016), SUSPHIRE (H2020 ERACoBioTech, 2018-2021) and ADAPT (H2020, 2020-2023) in which my main tasks were to consult on the design of biological experiments, perform bioinformatic and biostatistical analysis of high-throughput sequencing data, and interpretation of results. I gained international experience by attending scientific conferences, meetings within the COST Actions "iPlanta" and "CAMo Interactions", and by short-term work in several laboratories abroad.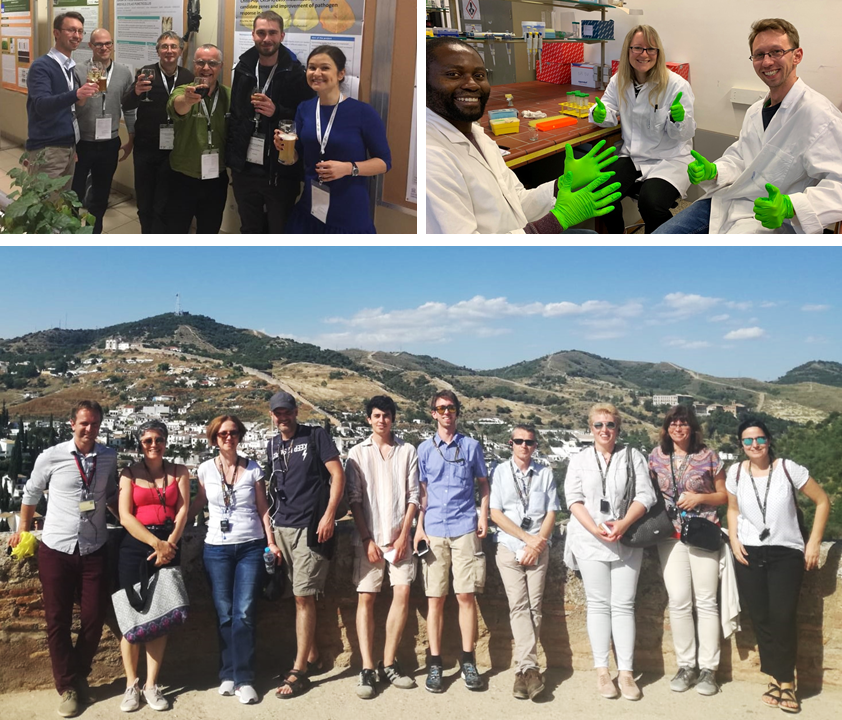 EDUCATION
2012 PhD in Biological and Biotechnological Sciences
Biotechnical Faculty, University of Ljubljana
Title: Interactions between potato (Solanum tuberosum L.), potato virus Y (PVY) and Colorado potato beetle (Leptinotarsa decemlineata Say) at molecular level
2007 Master of Pharmacy (MPharm)
Faculty of Pharmacy, University of Ljubljana
Title: Use of metabolic networks in global transcriptome analysis of bacteria Staphylococcus aureus 
WORK EXPERIENCE
2018-(present) Scientific Associate
National Institute of Biology, Department of Biotechnology and Systems Biology, Ljubljana, Slovenia
2016-2017 Assistant with PhD
National Institute of Biology, Department of Biotechnology and Systems Biology, Ljubljana, Slovenia
2015-2015 Research and development Associate
Biosistemika LLC, Ljubljana, Slovenia
2014-2014 Development Technologist
Unichem LLC, Sinja Gorica, Slovenia
2012-2014 Assistant with PhD
National Institute of Biology, Department of Biotechnology and Systems Biology, Ljubljana, Slovenia
2007-2012 Assistant
National Institute of Biology, Department of Biotechnology and Systems Biology, Ljubljana, Slovenia
SCHOLARSHIPS AND AWARDS
2019 STSM scholarship of the COST action iPlanta CA15223
2017 STSM scholarship of the COST action CHARME CA15110
2011 Rector award for best innovation of University of Ljubljana
2010 Scholarship 'Ad futura' for work abroad during PhD training
LEADERSHIP EXPERIENCE
•    Working mentor for one for Bachelor's and one Master's degree
•    Principal investigator of the postdoctoral project financed by ARRS (
http://projects.nib.si/RNAinVAL
)
•    Responsible person for data management for the EU H2020 project SUSPHIRE (
http://susphire.info/
) 
COMMISSIONS OF TRUST, MEMBERSHIPS IN BOARD
S
•    Reviewer of scientific projects for EC
•    Reviewer for several scientific journals, including BMC Plant Biology, Plos One, Molecular Ecology in Pest Management Science.
•    Member of Management committee and vice coordinator for STSM scholarships of COST Action iPlanta CA15223 
MEMBERSHIP IN PROFESSIONAL AND SCIENTIFIC ORGANISATIONS OR SOCIETIES
•    Member of Slovenian Biochemical Society (SBD)
•    Member of Slovenian Society of Plant Biology (SDBR)
•    Representative of NIB at the European Open Science Cloud Association (EOSC-A) 
WORK IN LABORATORIES ABROAD
2019 Prof Dr Guy Smagghe, Ghent University, Ghent, Belgium (1 month)
2017 Prof Dr Ana Conesa, CIPF, Valencia, Spain (1 month)
2010 Prof Dr Axel Mithoefer, Max Planck Institute for Chemical Ecology, Jena, Germany (4 months)
2007 Dr Helena Ryšlava, Charles University and Institute of Experimental Botany, Prague, Czech Republic (2 weeks)
SELECTED PUBLICATIONS FROM INTERNATIONAL COLLABORATOINS
PETEK, Marko, ZAGORŠČAK, Maja, RAMŠAK, Živa, SANDERS, Sheri, TOMAŽ, Špela, TSENG, Elizabeth, ZOUINE, Mohamed, COLL RIUS, Anna, GRUDEN, Kristina. Cultivar-specific transcriptome and pan-transcriptome reconstruction of tetraploid potato.
Scientific data
. 2020.
•    Data article on the assembly and bioinformatics analysis of individual potato transcriptomes and the pan-transcriptome
CHRISTIAENS, Olivier, PETEK, Marko, SMAGGHE, Guy, TANING, Clauvis Nji Tizi. The use of nanocarriers to improve the efficiency of RNAi-based pesticides in agriculture. V: FRACETO, Leonardo F. (ur.). Nanopesticides : from research and development to mechanisms of action and sustainable use in agriculture. Cham:
Springer
, cop. 2020.
https://link.springer.com/content/pdf/10.1007%2F978-3-030-44873-8.pdf
•    Literature review in the field of nanomaterials used to increase the efficiency of control agents based on RNAi. Collaboration from the COST Action 'iPlanta' CA15223 - Modifying plants to produce interfering RNA
GRUDEN, Kristina, PETEK, Marko, PODPEČAN, Vid, et al. Ménage à trois : unraveling the mechanisms regulating plant-microbe-arthropod interactions.
Trends in Plant Science
. 2020.
https://dx.doi.org/10.1016/j.tplants.2020.07.008
•    Literature metaanalysis from collaboration in COST Action 'CAMo Interactions' FA1405 - Using three-way interactions between plants, microbes and arthropods to enhance crop protection and production
SCHOVILLE, Sean D., CHEN, Yolanda H., ANDERSSON, Martin N., BENOIT, Joshua B., BHANDARI, Anita, BOWSHER, Julia H., BREVIK, Kristian, CAPPELLE, Kaat, CHEN, Mei-Ju M., CHILDERS, Anna K., GRUDEN, Kristina, PETEK, Marko, et al. A model species for agricultural pest genomics : the genome of the Colorado potato beetle, Leptinotarsa decemlineata (Coleoptera: Chrysomelidae).
Scientific reports
. 2018.
http://dx.doi.org/10.1038/s41598-018-20154-1
•    Collaboration in the manual annotation team of the Colorado potato beetle Genome sequence under the i5k consortium
Link to COBISS bibliography:
https://bib.cobiss.net/bibliographies/si/webBiblio/bib201_20210523_112355_29617.html
Link to Google Scholar bibliography:
https://scholar.google.si/citations?user=kVFtRGkAAAAJ
Link to ORCID profile:
https://orcid.org/0000-0003-3644-7827

Link to LinkedIn profile:
https://www.linkedin.com/in/markopetek/
Link to ResearchGate profile:
https://www.researchgate.net/profile/Marko-Petek-2