By the year 2001, after five years of effort, the coastal oceanographic station was operational. This station comprises of an instrumented oceanic buoy deployed in the Gulf of Trieste and a data reception station located at the Marine Biology Station in Piran.
The buoy continuously records oceanographic data at a site thought to be typical of the southern half of the Gulf of Trieste. This data is complemented by observations taken from the research vessel Sagita. Data from the buoy can record rapid changes in oceanographic and environmental parameters, for example such as might arise from southerly excursions of water masses originating in the Northern Adriatic. Complimentary measuremets taken from the research vessel allows the spatial extent of such events to be estimated.
Comments on Project Implementation
Technical difficulties arose on several occasions during the implementation of this project. In some instances we indicated that it was not possible to overcome these difficulties by the due date for completion, ie., by the end of 2000. In addition, in December of 2000, the oceanographic buoy was run over by a large vessel which was a further setback. These problems were compounded by the level of coordination required between financiers and the installation firms. Fortunately, we had the understanding of the services responsible for the necessary approvals (The Inter - municipal Board for Natural and Cultural Heritage and the Municipality of Piran Maritime Administration ).
The value of the equipment on the Oceanographic Buoy Piran is about 87.000€ (EUR). Our Institute does not derive any financial benefits from this project, yet it wishes to continue to manage operation of the oceanographic buoy. Above all, it wishes to upgrade the data at this web site and within the oceanographic station data base. We have had substantial support for the continuation of this part of the project from the National Unesco Commission which has also planned a partial financing for the continuing oceanographic buoy video monitoring into the year 2001. The value of this support is for only up to one third of the required funds - leaving a substantial shortfall.
The maintanance of the buoy is guaranteed by our collaboration with the Slovenian Environment Agency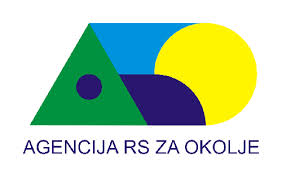 .
For the safety of shipping and in the wish to avoid future collisions of vessels into the buoy, we are often informing from this pages about the position of the almost three tonnes heavy oceanographic buoy in front of the Punta of Piran.
The coordinates of the oceanographic buoy are: 45° 32' 55,68'' N, 13° 33' 1,89'' E
Assoc. Prof. Dr. Vlado Malacic