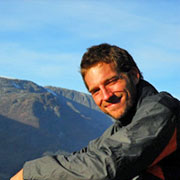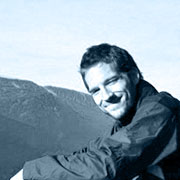 This email address is being protected from spambots. You need JavaScript enabled to view it.
Oceanographic modelling
Ecological modelling
Gelatinous plankton research

SHORT CV
2009 – Bsc; Faculty of mathematics and physics, Univesity of Ljubljana: "Influence of giant molecular clouds and dark matter haloes on motion of stars in our galaxy". Supervisor: Prof. Tomaž Zwitter.
2017 – PhD; University of Ljubljana: "Biophysical population model of moon jellyfish (Aurelia aurita s. l., Scyphozoa)". Supervisor: Prof. Alenka Malej, co-supervisor: Prof. Álvaro Peliz.

COLLABORATIONS
In my work I mostly cooperate with colleagues from the Marine Biology Station and from the Slovenian Environment Agency and usually with researchers from other countries as well. I was involved in European projects PERSEUS and I-STORMS. I spent two months at University of Bergen and nine months at University of Lisbon.

FIELD OF RESEARCH
I work in ocean modeling and copuled bio-physical modeling. I also do oceanographic data evaluation and I am involved in Scyphozoa monitoring. Currently I am working on a post-doctoral project on biogeochemical modeling with a focus on primary production and phytoplankton composition.


 Link to COBISS, a Slovenian database containing all my publications