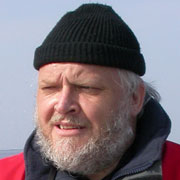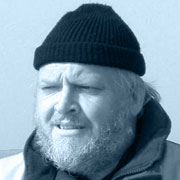 This email address is being protected from spambots. You need JavaScript enabled to view it.
Marine biology and ecology
Coastal fish assemblages and benthic habitat types
Shark & ray research
Non-indigenous species

SHORT CV
Education
B.Sc.: 1988, University of Ljubljana, Biotechnical faculty
M.Sc. 1992, University of Zagreb, Natural History Faculty, Zagreb, Croatia
PhD1996, University of Ljubljana, Biotechnical faculty
Among many projects, leaded by him, it should be mentioned the "Assessment of the Ecological Status of the sea in accordance with the Water Framework Directive (WFD)"In the period 2005-2006. He published approximately 100 scientific papers and some scientific and professional monographies. He wrote 5 scientific monographs, three of them in English language.
He is teaching as a full professor at three Slovenian universities (Maribor, Ljubljana, Koper) and occasionally also inm the University of Nova gorica. In the period 2010 to 2013 he used to teach in the University of Trieste, Italy, as well. He used to be a menthor to many BSc, Msc and Phd students. Six of his student achieved the ultimate grade "magna cum laude".

FIELD OF RESEARCH
At the Marine Biology Station of the National Institute of Biology he is involved in the research of biodiversity in Slovenian coastal waters. He started his scientific career as a zooplanktologist with special regard to microzooplankton and tintinnids. He focus his research interest to the feeding habits of marine cladoceran Penilia avirostris.
Since 1997 he is dedicated to studies related to marine biodiversity of Slovenia with emphasis to marine fauna and habitat types. His faunistic efforts are focused to the study of coastal ichthyofauna and to research related to the processes of bioinvasion and tropicalisation. Lately, his scientific interests are devoted to the research of Mediterranean stony coral in the Slovenian sea and the Velo jezero (Mljet, Croatia).
He included the non destructive methods in the regular monitoring and research of marine biodiversity. His scientic methods involve the use of SCUBA diving.

OTHER ACTIVITIES
Among other activities it should be mentioned that prof. Lipej has been the editor in chief of the scientific journal Annales for Istrian and Mediterranean Studies for over 20 years as well as the member of various editorial boards of scientific journals.

SELECTED (NEWER) PUBLICATIONS

Link to COBISS, a Slovenian database containing all my publications